Custom Shopify Themes
Give your customers the features they expect, and an experience they'll never forget
Our Custom Shopify Theme Development service combines the power of Shopify with the flexibility of custom web development to deliver branded, scalable theme solutions that can be leveraged to power any rapidly-scaling brand.
Scalable theme solutions designed for maximum conversions and revenue
Get all the features and functionality your brand needs to scale and thrive in the modern digital marketplace. We can build any feature into a Shopify theme, including marketing integrations, ERP dashboards, and management tools.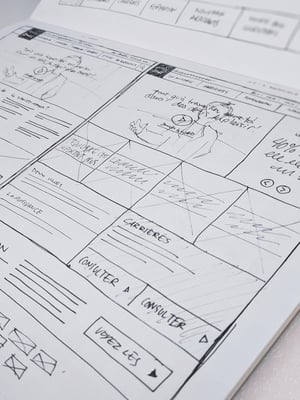 Our Process
The goal is to make it easier for your team to do business, while giving your customers the ideal shopping experience on every device, every browser, every session, every time.
1
Discover
We'll learn about your business and what makes it unique, and look for solutions to help you achieve your goals
2
Analyze
We examine your customers, legacy data, and tech stacks to get a better understanding of how your brand does business
3
Build
Our Design and Web teams work together to create gorgeous custom Shopify themes that help our clients thrive in the modern marketplace
4
Scale
Give new branch locations everything they need to succeed in one convenient, scalable theme package
NYC's top-rated Shopify Theme developer
Deliver a superior customer experience with custom branded frontend features, and a backend that's packed with must-have management tools. If your team can dream it, the BlueSwitch Shopify developers can build it.
One-page checkouts
Pillar pages
Live chat and chat bots
Branch and product locators
Embedded product reviews
SaaS integrations
Affirm, Shop Pay, PayPal integrations
Team bio templates
Service page templates
Product page templates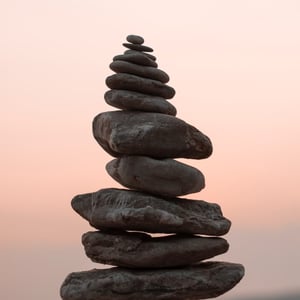 Frequently Asked Questions
What kinds of businesses are Shopify Theme Development services for?
There are lots of businesses that can benefit from a custom Shopify theme.
→ For B2B brands like marketing agencies and SaaS developers, a branded Shopify theme is a great way to build brand awareness within the Shopify ecosystem.
→ International brands can clone, translate, and deploy different language-versions of their site using a custom Shopify theme to streamline the setup process.
→ Growing brands can use a custom theme to jumpstart diffusion brands and new product lines on their own Shopify sites. Cloning a central theme ensures that company colors, fonts, spacing, assets, images, and naming conventions on the new site are baked-in from the start.
→ Brands that do business in more than one channel or vertical can use a branded Shopify theme as the basis for building new websites with unique experiences that target different audiences, market segments and demographics, while retaining core branding on every new instance.
How can Shopify help my business grow?
Shopify helps businesses grow by saving them time, money, and resources by automating many of the core eCommerce functions that must be performed manually on other eCommerce platforms. Shopify makes it possible for brands to spend less time on security, maintenance, and development, and more time on customer service, selling and scaling.
Before Shopify, managing eCommerce sites was no easy feat. eCommerce platforms like Magento require huge dedicated teams and lots of manual maintenance and upkeep. All that manual work means higher overhead, and longer turnaround times, even for simple tasks and operations.
Shopify changed all that by automating the most critical (and time-consuming) eCommerce functions: Inventory management, shipping and receiving, software updates, security, and more. Shopify handles the heavy lifting so internal teams can spend less time sweating the small stuff and more time selling.
What's the difference between Shopify and Shopify Plus?
The difference between Shopify and Shopify Plus is that Shopify is better for beginners and small brands, while Shopify Plus has more capabilities and features that benefit large sites and enterprise brands.
Shopify is an entry-level ecommerce platform, ideal for SMBs (small to medium businesses) or brands that are just getting started with online selling. Shopify sites can be customized using the Liquid programming language, but there are some limitations to the level of customizations possible.
Shopify Plus is the more complex enterprise-level platform, designed for large sites and high-volume merchants with more sophisticated needs. Shopify Plus developers (like BlueSwitch) use the Liquid programming language to code new functionality into Shopify Plus sites.