Our Technology Partners
We work with the best in class technology partners to offer our clients exceptional functionality for their businesses. From sales tax to loyalty, reviews to subscriptions, we have a partner to address your needs.
Looking to partner with BlueSwitch?
click here.
The platform commerce is built on.
More than a million of the world's most successful brands trust Shopify to sell, ship and process payments anywhere.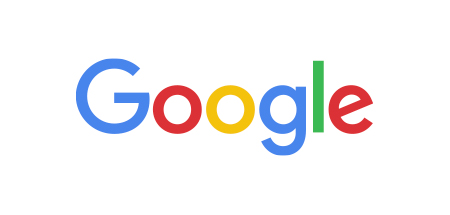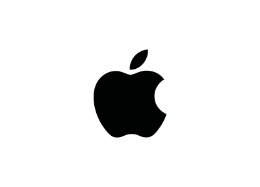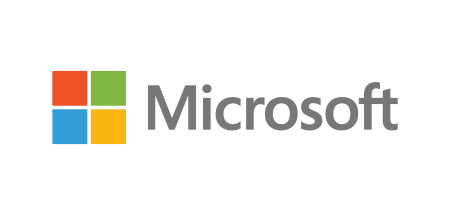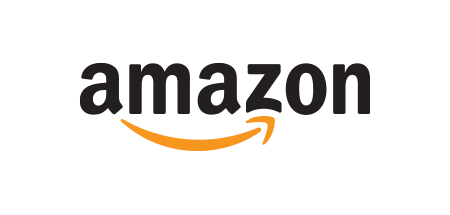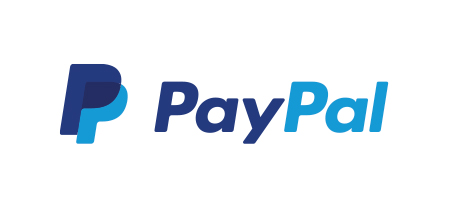 ReCharge is the highest rated and only Shopify Plus-approved platform for recurring billing. We work with more than 10,000 merchants and power the largest subscription stores on Shopify such as Soylent, Hubble Contacts, LOLA, Dr. Axe, and Death Wish Coffee.

Klaviyo is an email and SMS marketing platform that helps Shopify merchants communicate with their audience. Klaviyo's powerful segmentation, automation, and reporting capabilities make it easy to create targeted campaigns that boost revenue and improve customer relationships.
Since 2010, Annex Cloud has provided more than 250 leading brands and retailers, including Hewlett-Packard, Bed, Bath & Beyond, G.H. Bass, Olympus and Sugarfina, with the ability to engage tens of millions of their customers one-to-one at scale.

Attentive is a personalized mobile messaging platform that can quickly become a top 3 revenue channel. Using real-time behavioral data, Attentive automatically sends engaging text messages at every step of the customer lifecycle.
Avalara is a cloud-based sales tax automation software. Avalara takes the complexity out of sales tax compliance, freeing up business owners to focus on running their business. In addition, Avalara provides businesses with end-to-end visibility into their sales tax compliance.
Easyship is the world's leading shipping platform connecting merchants to their customers worldwide. Access discounted rates from global couriers, or link your own carrier accounts. With Easyship, you'll be able to see all required taxes, duties, and courier fees up front for every shipment.
Gorgias is the one-stop shop for customer support. Collect customer conversations from every channel (email, chat, phone, etc.) into one dashboard and streamline your tickets.
Loop transforms your return process from a point of friction into an enjoyable experience. Their on-demand returns portal can be fully branded for a cohesive, end-to-end experience for your customers. By facilitating seamless swaps of product variants, Loop encourages customers to exchange items before asking for a refund. With automated policy rules and shipping label generation, Loop helps to build loyalty post-purchase, saves your team time, and improves your operational efficiency.
Our mission is to make shopping more enjoyable, by delivering customers personalized shopping experiences wherever they are. By applying advanced AI technology to the omni-channel retail journey we empower retailers to deliver 1:1 personalized shopping experiences across every customer touchpoint..
Ometria is a customer data and marketing platform that helps retailers increase CRM revenue by sending personalised marketing messages throughout the customer journey. Ometria's proven approach to accelerating revenue – our Retail Success Model™ – is a first-of-its-kind data science model for driving CRM growth in retail.
Buy now, pay later. QuadPay enables customers to split payments into 4 interest-free installments over 6 weeks, both online and in-store. Merchants get paid up front, customers get the product immediately.
Rebuy is the personalization platform for ecommerce brands to take their business to the next level by optimizing and customizing every step of their customer journey. With its powerful technology, comprehensive services, and white-glove support, Rebuy is redefining data-powered shopping experiences.
For brands and merchants who sell online, Refersion offers the best enterprise-ready, SaaS platform used to manage affiliate and influencer marketing programs, track promotions and campaigns, and grow online sales.
Retention.com is a lead generation platform
that helps DTC eCommerce brands harness
the power of identity to grow their email
lists 10-15x faster and rapidly expand
abandonment revenues
Rewind creates a daily, automatic backup of your Shopify store – protecting your most valuable online assets. Recover from small mistakes and huge disasters in minutes and minimize any downtime of your online store.
Rise.ai is the first automated Gift Card & Store Credit solution for online stores, designed to manage all your brand's re-engagement activity. With Rise, you can create intuitive loyalty programs based on your brand currency, launch marketing campaigns with cash incentives, use Store Credit for refunds or any other operational need and create converting Gift Card pages in your online store.
The Salsify Product Experience Management (PXM) platform gives brands the flexibility, speed, and agilityneeded to meet consumer demand for engaging content at every point along the digital shelf.
Salsify's integrated, cloud-based platform helps brands manage, update, and activate content across everysales channel, engage shoppers with product experiences, and optimize content for increased discoveryand conversion.
ShipStation is the leading web-based shipping software that helps online retailers in the U.S., Canada, U.K., and Australia streamline their order fulfillment. The solution boasts the following features: order importing from over 150 selling channels; auto-selection of shipping preferences; custom fulfillment rules; automatic shipping confirmations; multi-carrier label creation (for over 30 carriers including USPS, UPS, FedEx, and DHL), and more!
Shogun is a powerful conversion rate optimization tool backed by a powerful drag-and-drop builder. Shogun enables marketing and merchandising teams to build, measure, and optimize their campaigns and content creation without requiring additional development resources.
Signifyd provides a Commerce Protection Platform that leverages its Commerce Network to maximize conversion, automate customer experience and eliminate fraud and customer abuse. The platform shifts liability for fraud and non-fraud chargebacks away from merchants allowing them to increase sales and open new markets.
Smartrr is the leading next generation subscription app for Shopify brands. Built with the end-consumer in mind, Smartrr increases customer engagement and lifetime value with a variety of out-of-the-box subscription models, a beautifully branded subscriber account experience inclusive of flexible subscription management options, loyalty rewards, referrals, member-only benefits and more. Join the likes of high-growth brands such as Starface, Slate Milk, Neuro and Jolie who have seen an average of 5X more sales over the lifetime of a subscriber.
Make your customers Smile.io! We power reward programs of all different kinds. Our goal is to allow any business to reward their customers and make them smile 🙂
Stamped is the reviews and loyalty platform for Ecommerce, helping you establish brand credibility by building trust and giving your customers a voice. We are partners in your brand growth with multiple product offerings that are easy to set up and use for you and your customers.
Swell is an incentive marketing platform built to help ecommerce businesses drive repeat purchases, evangelize existing customers, and engage shoppers. Their fully customizable rewards, referral, and influencer technologies can be operated as powerful standalone tools or combined as part of a suite
Wunderkind is an international marketing technology solution that brings a "logged-in" experience to logged-out website visitors across all their devices. A category leader in device identity resolution, Wunderkind helps companies like Nike, HelloFresh and Meredith Corp orchestrate real-time, multichannel marketing programs customized for the individual behind each device. They're best known for their impact on triggered email performance and website personalization.
Yotpo is a platform that helps online businesses acquire, convert, retain, and understand customers through user-generated content. With Yotpo, it's easy to collect customer reviews, photos, videos, and more and use them to build better marketing.
The best customer experiences are built with Zendesk. Zendesk's powerful and flexible customer service and engagement platform scales to meet the needs of any business, from startups and small businesses to growth companies and enterprises. Zendesk serves businesses across a multitude of industries, with more than 125,000 paid customer accounts offering service and support in more than 30 languages.
Become a BlueSwitch Partner
Shopify is an incredible eCommerce platform, but it's even better when combined with the most powerful 3rd party SaaS solutions in the Shopify Apps ecosystem. To become a BlueSwitch technology partner, just submit the form and someone from our team will contact you to schedule a discovery call.