Headless Commerce
We've been developing headless since before it was cool
Headless Commerce is one of the hottest trends in web development, but for BlueSwitch developers, headless is nothing new. BlueSwitch has been NYC's premier ecommerce developer for over 20 years, and we know how to get the most out of the headless commerce architecture.
We leverage headless CMS to deliver bespoke shopping experiences
Headless Commerce allows us to use Shopify's powerful suite of ecommerce tools to power any new or existing frontend development, no matter what platform it's built on. Internal teams can manage multiple frontend configurations and storefronts simultaneously, all from a custom dashboard powered by Shopify.
A Headless CMS architecture can be leveraged to create groundbreaking ecommerce experiences, with more flexibility and freedom for your team, and a better UX for your customers.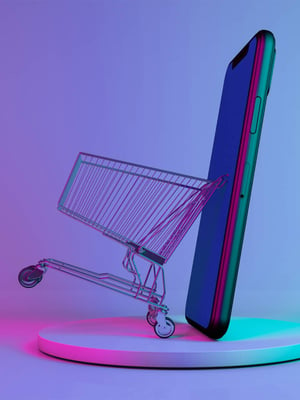 Our Process
Headless Commerce starts with a deep-dive analysis of frontend and backend stacks. We look at the project from all angles to cool the friction and soothe the pain points. Here's how we do it.
1
Discover
Our team leaders get to know firsthand how your business works, and what we can do to make it work better.
2
Connect
Secure API and the latest in data technology delivers unprecedented levels of access and control over legacy systems and platforms.
3
Build
We use Shopify's powerful ecommerce backend to support a bespoke frontend experience that's custom-tailored to your specifications.
4
Thrive
Decoupling front- and backend systems makes it possible to make changes to one stack anytime, without affecting other systems
Headless Commerce powered by Shopify's powerful eCommerce engine
A custom Headless configuration gives in-house teams the tools and automations they need to help your business save time, money, and headaches. Our Headless Commerce developers use the latest in API and secure data transfer protocols to connect with your data in new and innovative ways.
Deliver amazing experiences on any platform
Headless Commerce helps us deliver amazing experiences through any platform, CMS, application, or device—all with a commerce engine powered by Shopify. Moving eCommerce tasks to Shopify's powerful backend can save massive amounts of time and money, making the Headless CMS a great choice for growing brands.
A Headless CMS makes businesses future proof, giving developers the ability to update a website's frontend style, without disrupting back end functionality.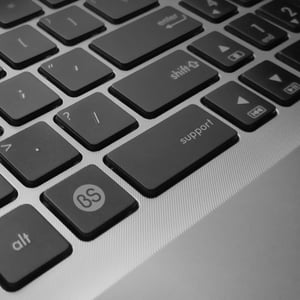 Headless Commerce FAQ
What is a Headless Commerce CMS?
Headless commerce is a development approach that decouples the frontend of an ecommerce store from its backend. This allows developers to build custom, powerful stores with control over both the design and functionality of their shop.
By leveraging modern web technologies such as APIs, headless commerce enables developers to create highly tailored customer experiences for customers on any device. For ecommerce developers, this means more options for creating solutions that meet their clients' unique needs.
The advantages of headless commerce are not limited to just design and flexibility; it also offers faster loading times and improved scalability due to the usage of cutting-edge technology and methodologies. Additionally, headless stores often require less maintenance than traditional ecommerce solutions, resulting in fewer headaches for developers.
Ultimately, headless commerce provides ecommerce developers with the opportunity to create unique and personalized customer experiences that provide maximum value and engagement. With headless commerce, you can deliver superior customer experiences that drive more sales and build loyalty amongst your customers.
Why is Headless Commerce so popular?
Headless commerce is on the rise in part because it enables developers to create highly customized customer experiences with fewer headaches than ever before. It's also becoming increasingly popular due to its flexibility and scalability, allowing developers to quickly develop and deploy solutions that meet their clients' unique needs.
Additionally, headless commerce allows ecommerce stores to easily integrate with third-party services and other platforms, further increasing the possibilities of what you can build.
Finally, headless commerce is growing rapidly due to the fact that it offers improved performance compared to traditional ecommerce solutions. With faster loading times and better scalability, customers enjoy smoother shopping experiences while developers benefit from reduced maintenance requirements.
All in all, headless commerce provides ecommerce developers with a powerful development approach to create valuable customer experiences. With its increased flexibility, scalability and performance, headless commerce is an increasingly popular choice for developers looking to build successful ecommerce stores.
Do I have to replatform to use a Headless CMS?
Up until recently, if a business wanted to switch ecommerce platforms, it meant they were in for a months-long, expensive rebuild of the entire site, frontend and back. But with Headless Commerce, the frontend user experience is managed on one platform, while the backend duties are managed on a completely different platform. This is known as 'decoupling,' and it gives developers the ability to update, change, or replatform any element in the frontend or backend of a website, without affecting other systems or departments.
Using Headless Commerce architecture makes it possible for one internal team to manage sales, customers, inventory and shipping, while a totally separate team manages the marketing, content, and design aspects of the site. Each team can choose the platforms and software that work best for their department, without affecting the systems and processes used by another department.
The Headless architecture gives brands the control they need, the flexibility they want, and the freedom they never thought possible.
Do I need to redesign my website to use Headless CMS?
No, headless commerce does not always require a total website redesign. Depending on the needs of your ecommerce store and the existing architecture of your site, you may be able to convert to headless without making any drastic changes. However, if you have an older website that is built with outdated technology, it might make more sense to start from scratch in order to fully take advantage of headless' capabilities.
In either case, if you're looking to make the switch to headless or build a new store from scratch, working with an experienced ecommerce developer can help ensure that your transition is as smooth as possible. An expert will be able to advise you on the best approach for your specific project and provide guidance to ensure that your store is set up for success.
Whatever the case, headless commerce offers ecommerce developers a powerful and flexible development approach to create stunning stores that drive more sales and improved customer engagement. With its many advantages, headless commerce is quickly becoming the go-to choice for developing successful online stores.