Shopify SEO Services
High-performance SEO, purpose-built for Shopify Plus storefronts
SEO is the process of optimizing a website for maximum visibility in search engines, but the most effective SEO campaigns are not one-size-fits-all. Modern eCommerce brands need an SEO provider that understands how to optimize not only for visibility, but also for conversions and revenue.
SEO campaigns that help
your

business do

more

business

To make the best recommendations and most effective optimizations, the BlueSwitch SEO team examines every facet of our clients' digital presence, from the most obscure technical settings, to long-term content strategy, and everything in between.

We gather data and identify opportunities for improvement at every level, then we make real world, actionable recommendations that produce repeatable, measurable results.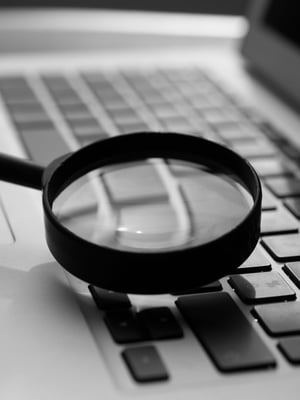 Learn Shopify SEO from the Pros
A FREE Shopify SEO course written by real industry professionals, with easy-to-follow directions. Did we mention it's FREE?
Our Process
Harness the power of SEM with high-performance Shopify SEO
1
Research
We perform deep dive research on the keywords, channels, and platforms with the most possibilities for your brand.
2
Analyze
Advanced measurement and reporting techniques deliver meaningful insights based on laser-accurate data.
3
Optimize
Strategy updates, content recommendations and technical optimizations keep our clients ahead of the competition.
4
Outrank
Demolish the competition with industry-leading SEO services designed to help ecommerce brands do business.
The days of black-hat SEO are over. Helpful content is king.
In the early days of search engines, SEO specialists used trickery, hacks, and black-hat exploits to reach the top of search results. But today's search engines are smarter, more sophisticated, and immune to black-hat SEO. Modern search algorithms prefer sites that publish useful, helpful content that's well-organized, well-written, easy to find, and easy to understand.
SEO services based on the pillars of white hat SEO
Our SEO specialists are experts at driving organic traffic. We don't use gimmicks, tricks or exploits, and we never do "black hat SEO." Our SEO services are based on the pillars of white-hat SEO:
Great content
In-depth keyword research
Tried-and-true best practices
Technical expertise
Attention to detail
Laser-accurate reporting
Actionable insights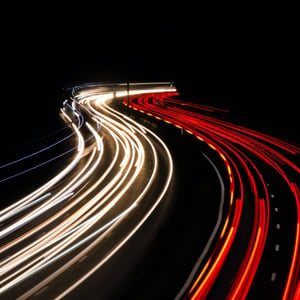 More about our Shopify SEO services
On-Page SEO and Content Optimizations
The BlueSwitch SEO team uses keyword research and SEO content strategy to build SEO campaigns that target all the right keywords, and help ecommerce websites achieve maximum search engine exposure.
Google's 2022 core update—known as the "helpful content" update—only solidified what our SEO experts already knew: the only way to top search results in the modern age is with useful, people-first content that solves problems and answers questions for readers.
The days of "Black Hat" SEO are over, you can't "trick" Google anymore with link building exploits and shady backlinks providers. In today's search engines, the ONLY way to win is with readable, easily understandable content that's relevant to your audience. That's why BlueSwitch SEO campaigns rely on the pillars of white hat SEO, with special attention paid to content optimizations, blogging, and off-page content like guest posts and directory listings.
SEO Strategy and Coaching
BlueSwitch is one of NYC's leading experts in SEO strategy and coaching for ecommerce brands, and we have extensive experience working side-by-side with internal teams to help them create branded, SEO-friendly content that engages users and encourages them to convert.
The thing our clients love most about our SEO Strategy and Coaching services is that the service continues paying off long after the sprint is over. By teaching internal teams "how to fish" we ensure lasting success for our partners and clients. Another benefit of Strategy and Coaching is that it's much more cost-effective.
Instead of paying a freelancer $185/hour to write meta descriptions all day, you're paying for SEO expertise, guidance, and long-term stability for your brand. SEO Coaching and Strategy services are the best way to nourish your organic presence for sustained, lasting growth.
Technical SEO
For sites with technical SEO needs, our SEO specialists have advanced technical chops that are backed by our talented in-house team of developers and IT professionals. From applying powerful JSON Schema markup, to resolving issues uncovered in Site Audits and Core Web Vitals reports, we've never met an SEO issue that we couldn't solve.
Our SEO team has a high level of technical SEO experience and expertise, and we've got the healthy websites to prove it. Our goal for all of our SEO clients is to have ZERO errors in the Site Audit, and minimal warnings. An error-free, content-optimized website is the perfect platform to encourage SEO dominance.
We pick through lines of code, and obscure technical settings that most SEOs have never even heard of. We're fluent in HTML, CSS, and Javascript, as well as Shopify's own Liquid programming language. This expertise comes in handy, especially when it comes to optimizing large sites with lots of hands in the backend.
Off-Page SEO and Backlinks
When it comes to off-page SEO, BlueSwitch helps brands build up their backlinks profiles via link building and outreach campaigns. We use best practices and white-hat SEO strategies, and we avoid black-hat exploits at all costs. Buying backlinks on the BackMarket (get it? heh) isn't just risky, it's downright irresponsible. The best way to get backlinks to your website is by creating excellent content that people want to link to.
Here at BlueSwitch, we utilize tried-and-true methods for organic link building that are domain-safe and highly effective. How do we get backlinks for our clients? Outreach Campaigns, Guest Posting, Directory Listings, Web 2.0 profiles, User-generated content, post trading, and more. What we DON'T do is buy crappy backlinks from UpWork sellers or PBNs (private blog networks).
Want to learn more about Backlinks and how to get better backlinks to your website? We wrote a blog post about backlinks you can find on The Switch: The BlueSwitch Blog. We list out over 20 solid options for garnering high-quality backlinks, without risking your domain's longterm health by buying them on the gray market.
Want to learn SEO from the pros?
Check out the BlueSwitch Guide to Shopify SEO. Written by experts with easy-to-follow instructions.