Shopify Migration & Replatforming
Ready to make The Switch to Shopify Plus? We've got you covered.
Keeping pace with emerging technology helps businesses get ahead. With every leap forward in eCommerce tech, it becomes easier to perform complex tasks with just a few clicks. But using new technology isn't the hard part. It's switching to a new platform that presents the biggest challenge for most brands, and most agencies. Luckily, we're not most agencies.
Custom Shopify storefronts built for the way you do business
At BlueSwitch, we understand that the idea of replatforming can be daunting for many businesses, and that's why we're committed to making the process as painless as possible. We handle everything: data migration, web design and development, SaaS integrations, tagging and analytics, we even provide post-launch support and coaching for internal teams.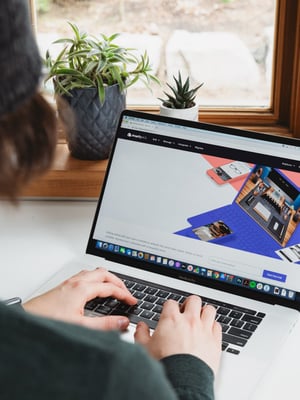 Our Process
BlueSwitch eCommerce Replatforming services are designed to help businesses succeed. We help our clients make the most of Shopify's advanced features and workflows.
1
Connect
We use advanced data transfer protocols to quickly and securely move legacy data from the source site over to Shopify.
2
Configure
Our Web team are experts at manipulating the powerful Liquid coding language to deliver a better Shopify experience
3
Deploy
We perform a rigorous pre/post-launch QA (Quality Assurance) to ensure a terrific experience for every user, on every page.
4
Scale
Unlimited products, views and transactions means Shopify is the best eCommerce platform for rapidly scaling brands.
Custom Shopify Plus storefronts that do business better
When enterprise brands like Panasonic want to make the Switch to Shopify Plus, they call BlueSwitch. Our Shopify Plus storefronts are custom designed to integrate seamlessly with our clients' existing tech stacks, and outperform the competition at every KPI.
Seamless integration with existing tech stacks
Nobody should have to upend their whole business just to accommodate the Shopify backend. That's why BlueSwitch focuses on integrating Shopify with our clients' existing tech stacks, using secure API to connect SaaS and legacy systems and integrate seamlessly with Shopify's powerful eCommerce engine. The result is an eCommerce storefront that works for your business, and not the other way around.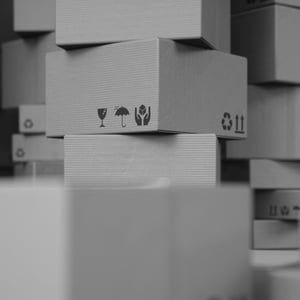 FAQ: Shopify Migration & Replatforming
Replatforming to Shopify Plus saves our clients hundreds of hours and thousands of dollars in the first few months alone.

-- Richard Chalme, CEO at BlueSwitch
What are the benefits of replatforming to Shopify?
Shopify is a powerful eCommerce platform with endless possibilities. Businesses love Shopify because it saves time and money in some significant ways. First, Shopify automates and streamlines many critical eCommerce functions. Right out of the box, Shopify handles security, secure payment processing, future compatibility, automatic updates, stability and speed. Even SEO tasks like XML sitemaps and custom robots.txt files are part of the basic Shopify package.
Another reason businesses love Shopify is that it comes loaded with tons of built-in features that you'd have to pay for elsewhere. Features like Shopify's baked-in CDN, which serves large images with ease. Or the fact that Shopify site owners can post unlimited products, unlimited categories unlimited collections, and unlimited transactions, so your business isn't penalized for success. Shopify doesn't even put a limit on total site file size, so brands can keep expanding their product lines without worrying about going over-budget on listings. All that stacks up to make Shopify a great choice for rapidly scaling brands.
Switching to Shopify can save brands hundreds of hours and thousands of dollars a year in maintenance and security alone. That make Shopify very enticing for rapidly scaling brands that need a scalable eCommerce solution that doesn't limit their growth. Plus, Shopify has a reputation for being one of the most stable platforms around, with almost no downtime even for huge, high traffic sites with large image files and heavy loads.
What are the steps involved in replatforming to Shopify?
Backup and export your current site
Setup your new Shopify account
Map and import your data to Shopify
Reorganize your product catalog, pages, and posts
Configure shipping and payment options
Setup sales tax locations
Setup 301 redirects from your old URLs to the new Shopify URLs
QA the new site and fix anything that broke in the migration
Point your domain to your Shopify store
Shut down your old site (but keep the last backup, just in case)
How long does it take to replatform to Shopify?
The length of time it takes to replatform to Shopify can vary depending on the size and complexity of your data migration. Generally speaking, replatforming to Shopify can take anywhere from a few weeks to a few months.
For a faster Shopify migration with fewer headaches, many businesses choose to work with an experienced Shopify developer or Shopify partner agency with experience in mapping and importing legacy data from your old eCommerce platform. BlueSwitch has extensive experience performing Shopify Replatformings for some of the biggest names in eCommerce.
BlueSwitch is NYC's original Shopify partner agency. We've been with Shopify since the very beginning, and it shows in our expertise. Our developers are experts in Shopify's Liquid coding language, and we're partnered with some of the biggest names in Shopify integrations and apps.
How much does it cost to replatform to Shopify?
The cost of replatforming to Shopify will vary depending on the size and complexity of your data migration. Generally speaking, replatforming to Shopify can cost anywhere from a few thousand dollars to a few hundred thousand dollars, and sometimes even more.
The best way to save time, money, and headaches during a Shopify migration is to work with an experienced Shopify partner agency like BlueSwitch. Our Shopify developers are experts at migrating data from any source imaginable and bringing it into Shopify smoothly and efficiently as possible. For more information about Shopify migrations, schedule a discovery call today, and let's see what BlueSwitch can do for you.