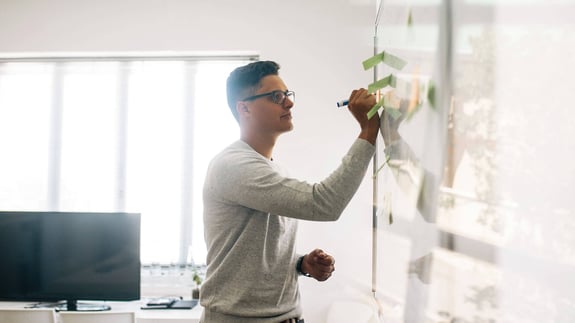 Shopify Plus Web Design
Shopify Plus is an eCommerce platform for large and growing online stores and brands, here's what we do:
Shopify Plus Web Design Services
BlueSwitch makes the impossible, possible
Shopify Plus is a powerful eCommerce platform with endless possibilities. But to get the most out of the platform, it's important to work with an eCommerce web designer that understands how to get the most out of Shopify's powerful features.
BlueSwitch is the original Shopify Plus partner. Our in-house designers and developers are Shopify experts with over a decade of experience building high-performance Shopify and Shopify Plus websites for some of the biggest brands on the planet.
Shopify Plus is our specialty
eCommerce is forever evolving, so to keep our clients ahead of the competition, BlueSwitch's Shopify Plus web designers stay up-to-date on the newest tech and the latest trends in eCommerce and web development. Our 100% in-house team builds gorgeous Shopify Plus websites that deliver a better browsing and shopping experience for every user. But understanding buyers is just the beginning.
Understanding our clients is the key to BlueSwitch's success. Through discovery, research, and analysis, we learn everything about our clients: what they love and hate about their current site, their business goals, their short-term needs, and long-term aspirations. Then we design a visually stunning website that soothes the pain points, cools the friction, and converts first-time visitors into lifelong customers.
The benefits of Shopify Plus
It's never been a better time to make The Switch to Shopify Plus. Ditch the demandware and find out why Shopify Plus is the future of eCommerce:
Reliable, secure, and stable
No penalties for increased sales or traffic
Fewer tech issues, less downtime
Mobile-friendly by default
Powerful SEO features
Unlimited products, categories and collections
24/7 customer support
Saves time & money
Tailored to the needs of enterprise brands
Our Process
From the initial site design, to development, deployment, marketing and beyond, BlueSwitch delivers a better Shopify Plus experience. Here's ho we do it:
1
Design
We create breathtaking designs that capture and distill your message, engage shoppers and make your brand stand out from the crowd.
2
Connect
We streamline informational exchange through seamless integration of 3rd party SaaS platforms and legacy systems so your brand stays connected.
3
Customize
Our expert in-house developers use Shopify's Liquid programming language to deliver totally custom, bespoke shopping experiences.
4
Thrive
With BlueSwitch and Shopify Plus, eCommerce brands save time and money, so they can grow, scale and thrive in the modern eCommerce marketplace.
The best web designers don't talk, they listen
Customizable, scalable eCommerce services
Shopify Plus is the most powerful eCommerce platform around, and we've been there since the very beginning. BlueSwitch is not a one-size-fits-all agency. Our Shopify Plus web design services are completely customizable and can be scaled to fit the needs of any business, from SMB to Enterprise and everything in between.
BlueSwitch also offers a wide variety of eCommerce marketing services like SEO, email and SMS marketing, Pay-Per-Click and paid media, and more.
We're BlueSwitch.
We make the impossible, possible.