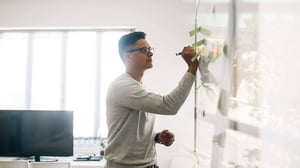 Shopify Plus Design & Development
Custom web design and web development for Shopify Plus
BlueSwitch Shopify Plus Web Design services are the perfect blend of art and science, combining memorable, conversion-focused frontend designs with high-performance technical wizardry in the backend. We leverage decades of experience & expertise to deliver visually stunning, technically superior websites that outperform the competition at every KPI.
We have one goal: help our clients achieve the impossible.
BlueSwitch employs a 100% in-house team of expert designers, developers, and marketers that work in tandem to create incredible Shopify Plus websites that not only look great but also drive revenue, retention, engagement, and discovery.
Our Shopify Plus Web Design services are tailored for brand new Shopify Plus storefronts. Already on Shopify? Check out our Shopify Plus Customizations service.
Every technical challenge has a BlueSwitch solution
eCommerce is forever evolving. To keep our clients ahead of the competition, the BlueSwitch team stays up-to-date on the newest tech and the latest trends in eCommerce. We utilize a data-driven approach to UX/UI to deliver stunning, conversion-focused Shopify Plus sites.
BlueSwitch offers a variety of high level technical services designed specifically for enterprise brands, including
For over 20 years, BlueSwitch has delivered industry-leading web design and development services for the biggest names in eCommerce, including Panasonic, Lord and Taylor, To Boot New York, and more. BlueSwitch delivers a level of technical expertise and complex problem-solving that other agencies simply can't live up to.
The best web designers don't talk, they listen
Understanding our clients is the key to BlueSwitch's success. Through discovery, research, and analysis, we learn everything about our clients. Then we design a visually stunning website that soothes the pain points, cools the friction, and converts first-time visitors into lifelong customers.
Customizable, scalable Shopify solutions
BlueSwitch is not a one-size-fits-all agency. Our Shopify Plus solutions are completely customizable and can be scaled to fit the needs of any business, from MidMarket to Enterprise and everything in between.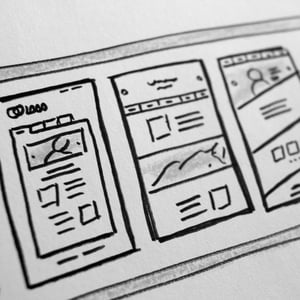 Ditch the demandware and make the Switch to Shopify Plus
Demandware like Magento can cost thousands or even hundreds of thousands of dollars per year in maintenance and upkeep. That level of commitment just doesn't make sense for rapidly scaling brands.
With Shopify Plus, a small internal team can manage storefronts with hundreds or even thousands of products, without breaking a sweat or dropping the ball.
What are the benefits of Shopify Plus?
Reliable, secure, and stable
No penalties for increased sales or traffic
Baked-in automations save time and money
Infinitely customizable
Fewer tech issues, less downtime
Mobile-friendly by default
Unlimited products, categories and collections
24/7 customer support
Tailored to the needs of enterprise brands